Abdulla Khalid
Qatar Based Global Investor.
Mr. Abdulla Khalid is a Partner with Travel Capitalist Ventures at the firms MENA office. He is an internationally educated investor with leadership positions in multi-billion dollar international investments, risk management, and strategic planning.
Mr. Khalid has spent 15 years in various government positions (including as a former Air Force pilot). Since 2007, he's been the head of foreign investments for The Shawish Group, a leading group of companies, where he's lead investments in over 10 countries and 6 asset classes generating audited double-digit ROI's. He's also co-invested in funds, equities, currencies, materials, bonds, and stocks with a leading Swiss bank.
Mr. Khalid is also the CEO and Founder of NBI Investments, an early-stage investment firm where he sits on the Advisory Board for Content Market (run by former Virgin Charter CEO Scott Duffy).
He is a graduate of the Royal Academy at Sandhurst in addition to a Bachelor in Systems Engineering also from the University of Manchester.
He travels regularly for commitments to the USA, UK, Australia, and Europe.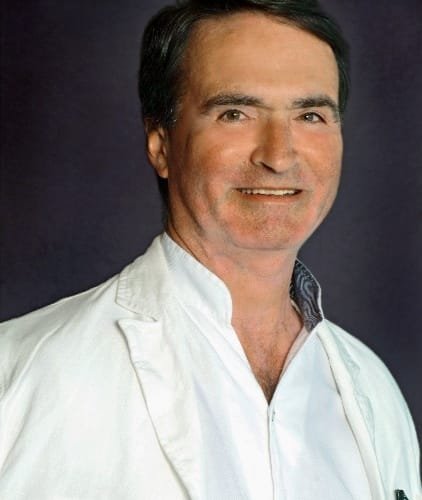 Jean-Francois Grollemund
Jean-Francois Grollemund, a seasoned investor & operator.
Mr. Jean-Francois Grollemund is a highly accomplished senior executive with wide international finance experience. He was the Chief Merger Officer at Activision Blizzard (formerly Vivendi Games) where he delivered over $200M in synergies and managed the company's $8.5B USD merger.
Prior to this, he was the Chief Financial Officer and Board Member of Vivendi Games where he achieved record performance with annual revenues of $1.5B. He helped to shape the worldwide success of World of Warcraft by establishing a major presence in Europe, Korea, China, and other regions, and designing and solidifying business models in each region.
In only 3 years, World of Warcraft has generated more than 10 million subscribers and the company has grown to 4.200 employees worldwide. Jean-Francois has previously held EVP and VP positions around the world for Vivendi Book Publishing.
He is a graduate of Institut d'Etudes Politiques de Paris and DESS Droit et Sciences Economiques (University Pantheon Sorbonne).
Honors include the Chevalier de l'Ordre du Merite, France.
Abrar Ahmad
Abrar Ahmad - Experienced Travel Executive & Travel Investor.
Founding Partner at Travel Capitalist Ventures, Mr. Ahmad has led investments in 7 countries (USA, Qatar, UAE, India, S Africa, Brazil, Turkey) in 5-person travel startups to $100M revenue per year travel companies.
Mr. Ahmad brings 16 years in the travel industry as former CIO of a 50-person travel technology company (consolidator booking engine, OTA white labels, GDS connectivity), founder of a boutique B2C online travel agency and corporate travel agency he exited in 2008. Most as an investor identifying travel trends to discern travel companies to invest in for Travel Capitalist Ventures.
Mr. Ahmad is on the Board of Voopter with Global Founders head Mr. O. Samwer, on the Advisory Board of Indjets (Jetsmart India) with leading travel investor Skyreach Ventures and leads the Firms capital relationships with sovereign wealth funds, co-investors, family offices and LP's.
He has spoken at numerous international events such as The Economist Magazine's "Future of Travel Summit" in Madrid, multiple IATA World Passenger Symposiums, at SITA Innovation Day to name a few. Mr. Ahmad can also be found in SKIFT, Tnooz, Web in Travel, Travel Weekly, Bloomberg, Peninsula News (QR), Arabian Business and other business and participated in multiple demo days, startup competitions and hack-a-thons.